bioactive molecules from plants
Plants analysed and selected for their anti-inflammatory and bioactive properties, for the relief of pain on the injured part of the body.
100% ORGANIC PLANTS for natural relief
THE HERBAL REMEDY FOR YOUR MUSCLE PAIN.
No essential oils, artificial colours or synthetic flavours added.
Patches & Creams Selection
Bioactive Molecules Against Sport Injuries
Pain relief green patches  & creams made from 100% plants for sport injuries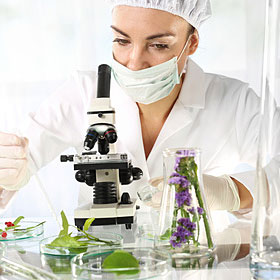 We analyze medicinal plants and we select and offer only those which comprise high level of bioactive molecules efficient to relieve pain, prevent sport injuries and improve body performance to stay healthy. Based on our scientific research in health and nutrition, more than 50'000 natural molecules in medicinal and aromatic plants could be used as remedies. The different blends of plants that we select are screened and analyzed based on their composition in terpenes, tannins, saponins, polyphenols, organic acids, vitamins, enzymes, flavonoids, etc. known for their antioxidant, anti-inflammatory, analgesic, anti-fungal, pain relievers, anti-aging, antiseptic and anti-microbials potential and acting as a first-line defense against sport injury. Athletic injuries are often the resutls of repeated stress on muscles, bones, ligaments or tondons. The use of medicinal or aromatic plants is a safer manner to speed healing process and might prevent injury from becoming chronic. Some bioactive compounds known are Neomenthol, Menthone, Borneol, Canidin, pelargonidin, petunidin, apigenin, 1, 8 Cineol, catechin, α-pinene, α-terpineol, Linalool, Limonene, Camphene, etc.
Join our list of interested clients and get the latest update about our upcoming products